Computational Injury Mechanics
de / en
Mechanical Engineering TU München
Computational Methods
Mechanical Engineering University of Zaragoza
Personal Protective Equipment
Computational Science and Engineering Universität Ulm
Occupant/Vulnerable Road User Modelling
Johanna Kerschreiter, M.Sc., cand. med.
Mechanical Engineering TU München
Contact projects:
Prof. Dr. rer. biol. hum. Dipl.-Ing. Steffen Peldschus
Contact recruitment/students:
Recent publications
Thesis in Computational Injury Mechanics
Virtual representations of the human body based on the Finite-Element Method (FEM) have considerably gained in importance as complementary tools to conventional dummy models in passive safety divisions of automotive companies. Not only today's highly advanced safety systems, like new belt configurations or adaptive airbag systems, are further optimized using so-called Finite-Element Human Body Models (FE HBM). The models are also expected to become the method of choice when designing new interior concepts expected in highly automated vehicles (HAV), such as reclined seating positions, or when analysis future crash scenarios. A detailed analysis and prediction of injury mechanics prior and during a crash for a broad variety of impact scenarios is possible with such models, far beyond the capabilities of a conventional crash test dummy.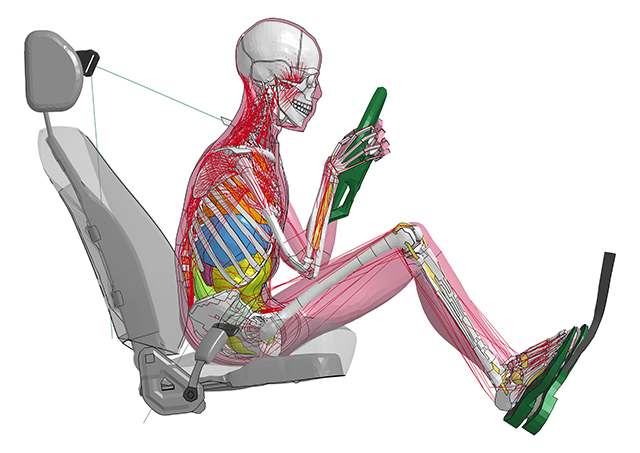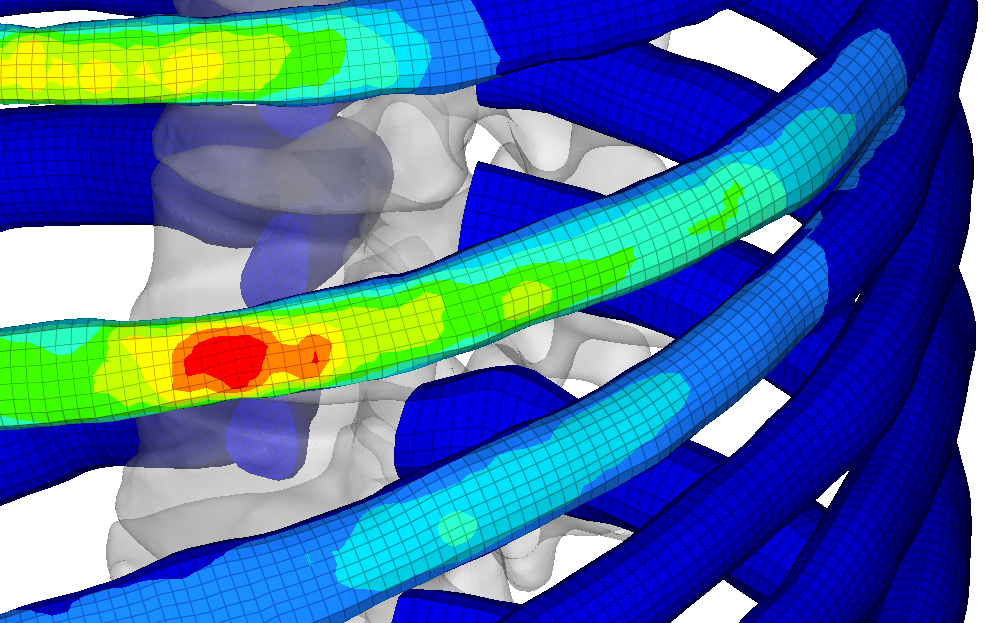 © Toyota Motor Corporation and Toyota Central R&D Labs © LMU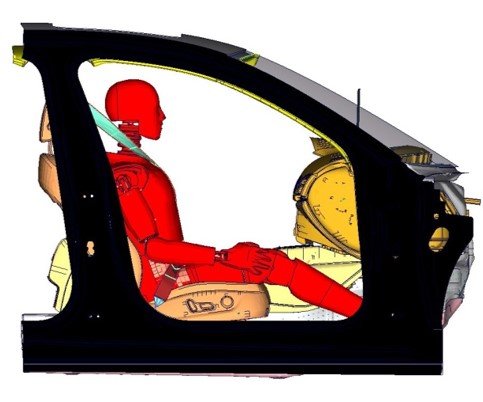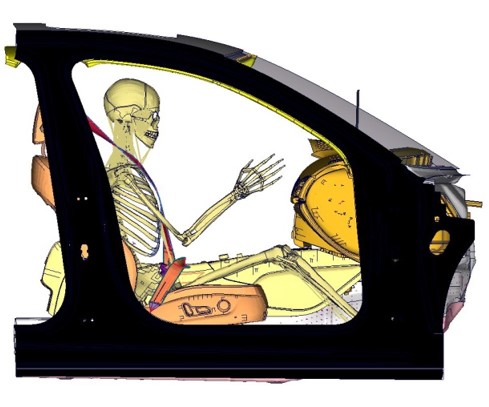 Segura, Fürst, Langner, Peldschus, ESAR 2012
Master Theses or other student's work within the Group Computational Injury Mechanics of the Biomechanics and Accident Analysis (LMU) unit addressing the application of FE HBMs in automotive applications are regularly offered to students who already gained experiences with FEM (explicit) and who ideally already know or are highly motivated to learn about (injury) biomechanics.
For further information, please contact Eva Nuspl